The DVD Life on the Edge, which is the third to be produced by Chris Mann of Mannmade Productions for the Trust, takes a journey back in time to discover the area's fascinating heritage. It updates the story of the excavations at the Old Vicarage site, but goes on to cover the later history of Mellor, Ludworth and Marple Bridge. It includes exciting footage of our Iron Age ancestors living and working on the hilltop site and, for more recent times, recordings of personal memories and social history from some of the older inhabitants.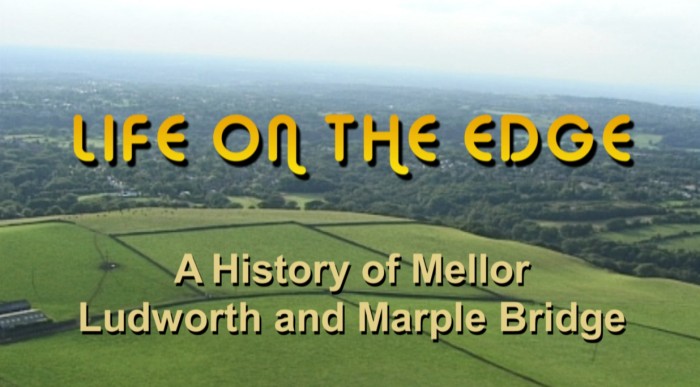 The DVD is available for £12.00 plus £2.00 post & packing.
Buy from Ann Hearle, The Old Vicarage, Mellor, Stockport, SK6 5LX.
Phone 0161 427 1149; e-mail This email address is being protected from spambots. You need JavaScript enabled to view it..
Or, to purchase via Paypal, please use the following buttons: